Valentine's jewelry has always been some of my favorite to create because the day has always held a special place in my heart. John, my husband, and I had our first date on Valentine's Day, 1991, when I was 16 and he was 17. When he picked me up in his blue Thunderbird, I could see a dozen red roses and a classic white Valentine's bear waiting for me in the passenger seat.
I hopped right in and we made our way to Olive Garden. It was my favorite restaurant (so romantic.. I know.) We were disappointed when we got there to see just how busy it was – of course – and that the wait would be a while. So with our minds still set on pasta, we opted for take-out and left with spaghetti in doggy bags. Not wanting our first date to be spent in either of our own kitchens with all of our family around, I called up my Nanaw (yes she was a pretty cool Nanaw) asked to borrow her kitchen while she was at Bingo. So, in my Nanaw's kitchen, we ate our spaghetti, perused through her very limited CD collection and ended up dancing the night away – me, John and Phil Collins.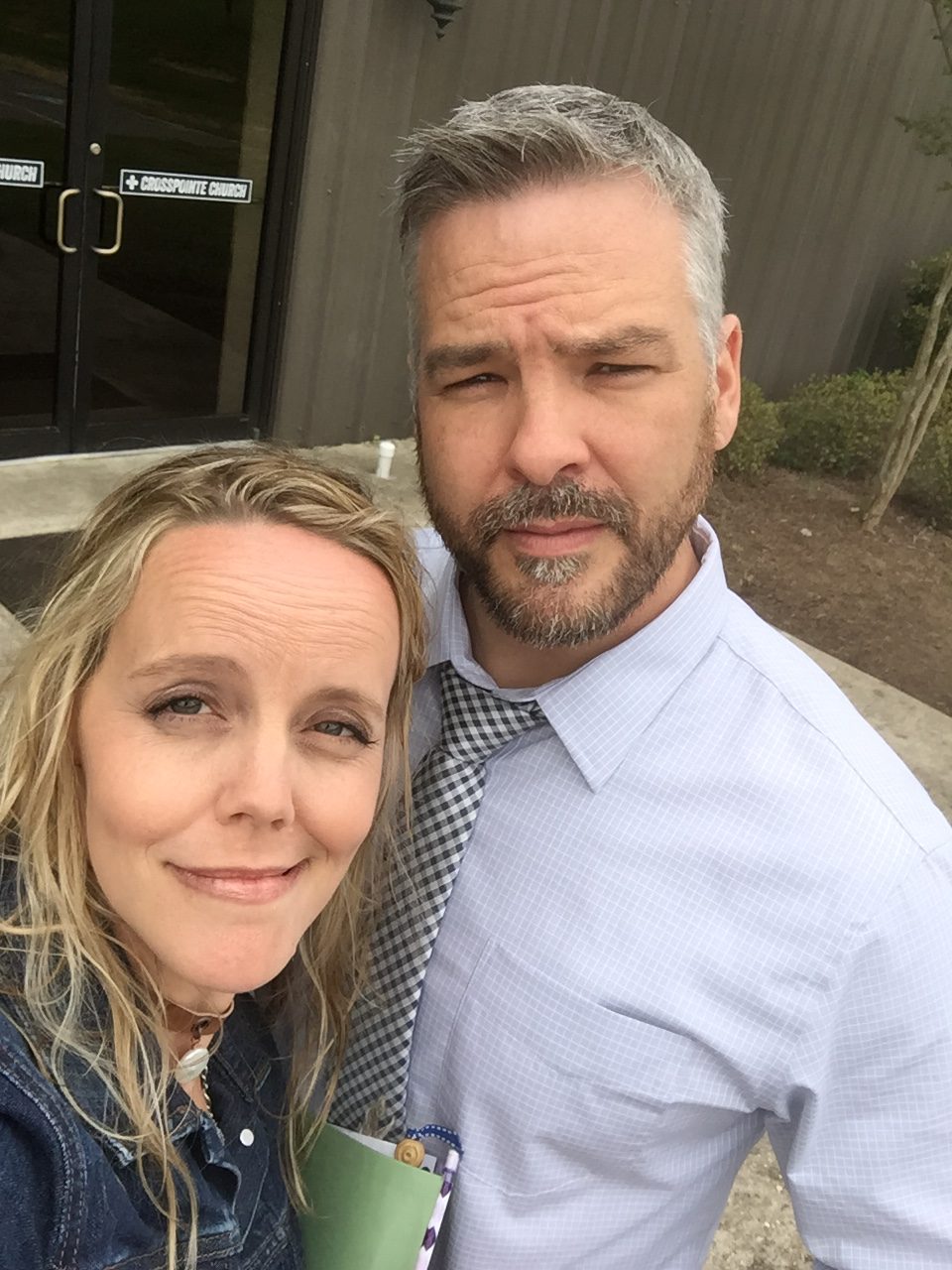 (Impossible to get him in a serious picture!)
Who knew that so much would come from that unsuspecting Valentine's outing all those years ago and that we would have the privilege to experience so much life together from having children and ministering in our community and around the world to deployment and even building this thrilling little business!
With Valentine's Day being the start of something special for me, it makes creating something special for you that much more meaningful!
Here are our fave pieces of Valentine's jewelry for 2019: