As most of you know, Novi has had ties to HGTV Hometown for a little while now- and what an amazing journey it has been!
Back in Spring 2021, Novi paired with Erin to create some new earring designs and since then, the Laurel Mercantile has carried those designs in store and on their website.
It's been so fun collaborating with "The Merc" that we decided to add more to the collection!
Some designs are brand-spanking-new, and some are Novi classics that are going to be reintroduced in a whole new light! We are so so excited to continue our collaboration with Erin and the Mercantile, and we love that we get to share our artistic passions with you! Each new addition will get its own post social media in the coming weeks, so keep a look out!
Shop the updated "Hometown Collection" on the Novi website (click below!), on the Laurel Mercantile website, or in store at the Laurel Mercantile! Here's your first look at the newly added items… enjoy!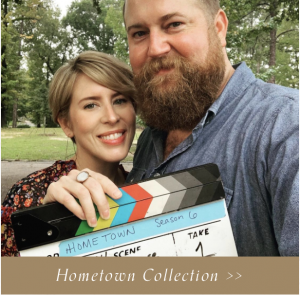 P.S. Here is a picture of my precious daughter-in-law (and mercantile employee), Dara, posing with the new display at the Laurel Mercantile. Isn't she cute?! My next blog post will be about her joining the Stockstill fam!! Stay tuned.